ABOUT US
We represent the students of the College of Engineering & Applied Science on all relevant issues, specifically with curriculum, academic and professional standards, and university and college computing services. We also assist the students with professional, social, and leadership development. If you want to take an active role in the education that you receive, then becoming a member of Engineering and Applied Science Tribunal is the ideal way to convey your ideas and concerns to the college administration and faculty.
MENTAL HEALTH WEEK
Hello CEAS! This week, October 5th to October 8th, CEAS Tribunal will be putting on our very first Mental Health week. This week is designed to accomplish two things: to start the talk about mental health issues that people may be facing, and to meet people during this virtual setting. This week, you will be able to log on and join various different activities! On the presentation side, we will be having the faculty wellness committee presenting on time management as well as giving various tips on how to navigate virtual classes. We will also have an organization called Mind Matters talking about how to keep your brain healthy and how to deal with stress. Finally, at the end of the week, we will have a session that will be anonymous where you can be honest about your true feelings and express what you are afraid to say aloud. Throughout the week, there will be virtual yoga sessions and every night there will be a new game including: Among Us and Skribbl.io! On Wednesday, be sure to pick up goodie bags which will be used on Thursday for a color and vibe Teams call. We hope to see you there!
OUR MISSION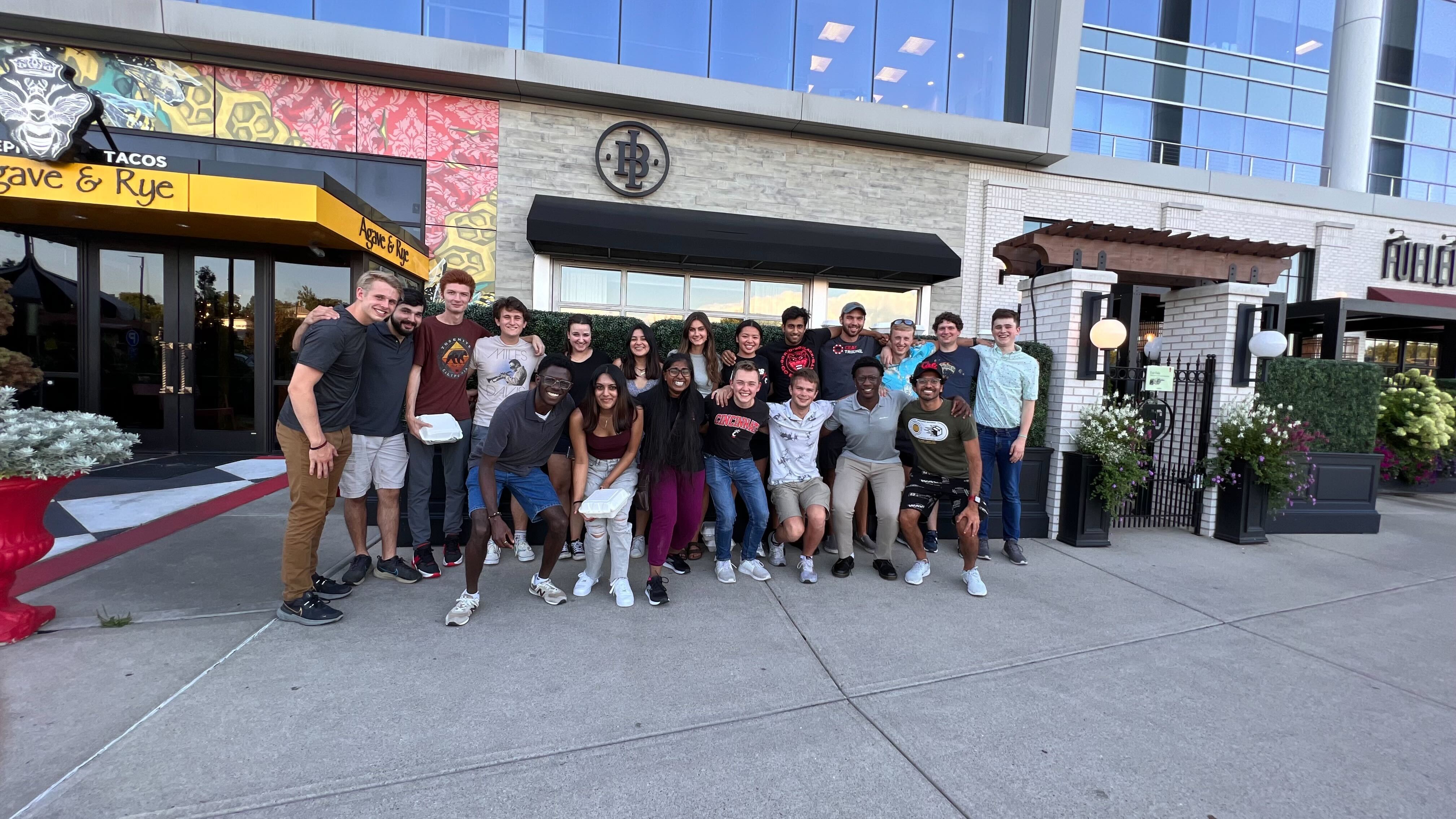 The University of Cincinnati Engineering & Applied Science Tribunal, founded in 1908, is one of the largest and most active student organizations on campus and serves as the student government entity for the college. Membership is targeted towards undergraduate College of Engineering and Applied Science students but is open to any student at the University of Cincinnati. Our mission is to act as a liaison between the administration of the College of Engineering and Applied Science by representing the student's voice concerning the policies and curriculum of the college. For more information about the organization and how to get involved, read about our committees.
OUR EVENTS
SUN
MON
TUE
WED
THUR
FRI
SAT
Selected Events
The selected date has no events.
Upcoming Events
There are no upcoming events at the moment.